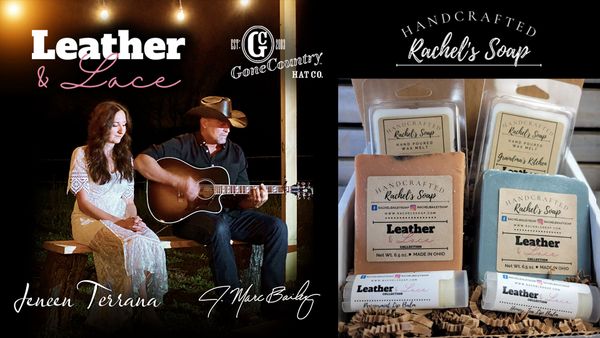 J. Marc Bailey & Jeneen Terrana are proud to collaborate with both Gone Country Hats and Rachel's Soap this holiday season via the new Leather & Lace collection!
In every limited edition holiday box there are 6 Items from Rachel's Soap, an official music ticket with info for a special download, a gift card for Gone Country Hats, & a coupon for Rachel's Soap.
f you haven't ordered your Limited Edition Leather & Lace Box yet or if you want to get another one as a special gift this season, it's not too late!