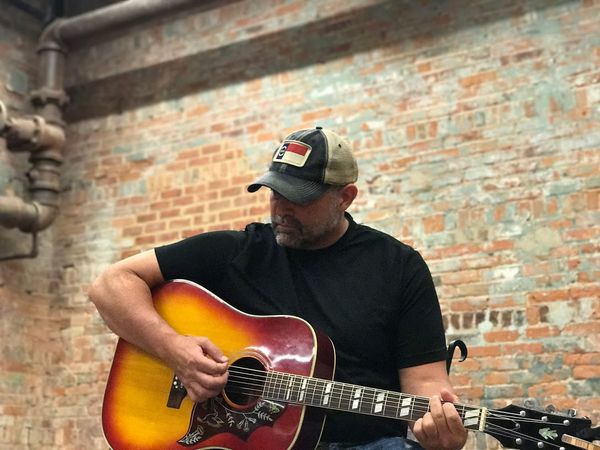 I had my youngest son out visiting this summer and it was a really special experience. He's only 15 but we found a few country backroads and let him take the truck for a drive, he's a natural :) We got to go fishing on the New River outside Boone, NC where he quickly took the lead wading in the water and dropped into a hole at one point with his pole and the water came up to his chin... saved his dad from the same fate. Late night movies & junk food. Shooting tin cans hanging from a tree with the BB Gun. He was so patient on the long drives and totally put up with my Nostalgia... 
It made me think about how grateful I am for my own dad and all that he has done for me. All the concerts my sister and I played, he and my mom never missed one. The encouragement to follow my heart and chase all my crazy dreams while helping me remember to see all sides and think through the positives and negatives. Loved me and supported me through all my decisions, even the really foolish ones which he pointed out in advance for me and then never judged me when I didn't listen. He really has shown me how to love a good woman and has always loved and respected my mom. He has lived his life in such a way that makes me hope someday I can be more like him and the example he set. He has been my Rock. 
I've always loved this song, I hope to finally have the chance to record it. It was written by one my friends, Porter Howell from the band Little Texas, it's called "When He's Gone".  I wanted to share a very preliminary acoustic cut with you. 
Love ya dad. 
J.
unsubscribe