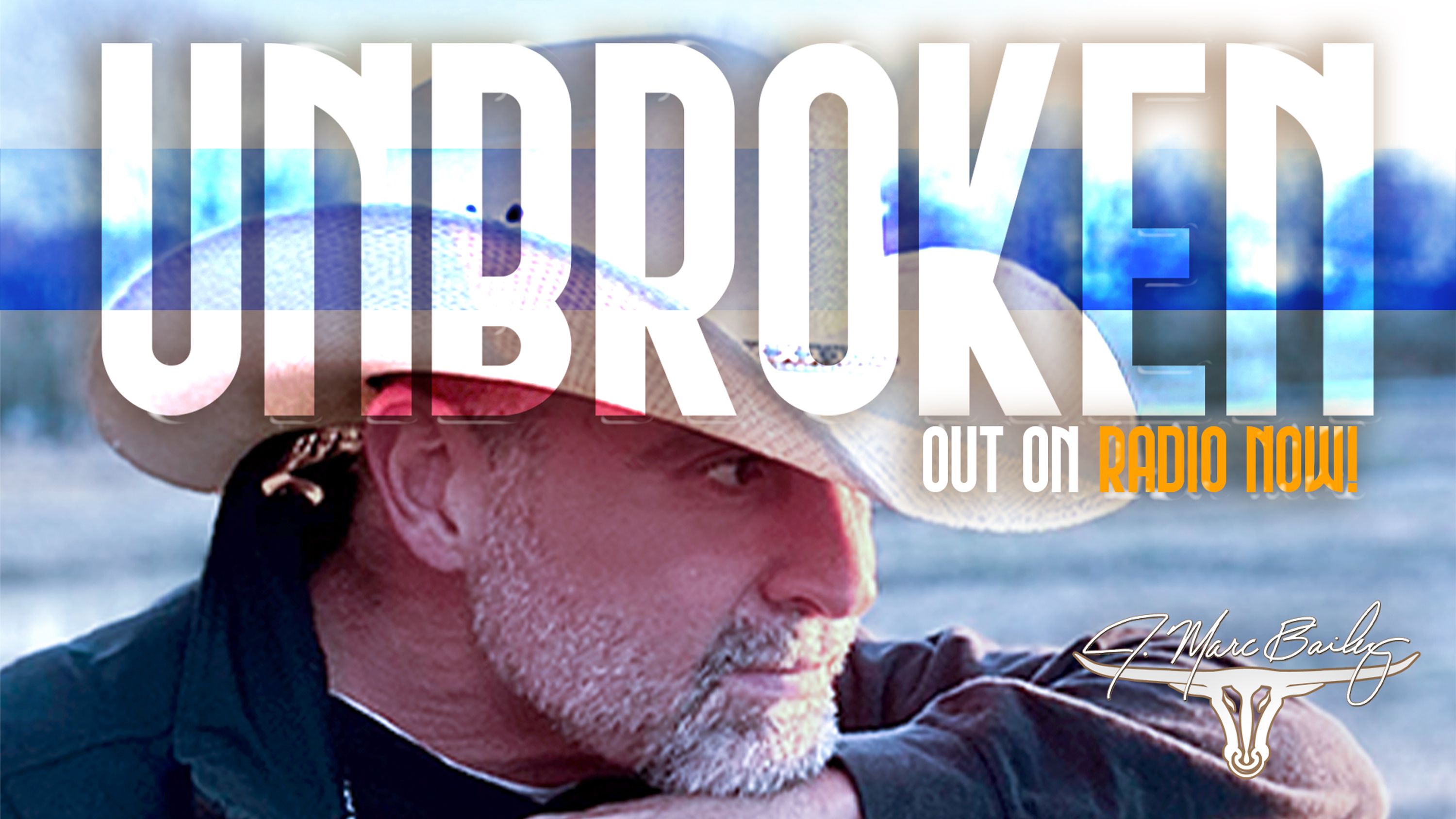 J. Marc Bailey has had an interesting ride so far. He first appeared on these pages back in February of this year when we featured his single "Once a Cowboy." The song was one of many highlights from a remarkably productive and successful year for the Country crooner. 2020 saw a dozen singles from the Nashville, Tennessee songwriter. The tremendous output marked a comeback of sorts for Bailey and it is a wave he is still riding high. 
In the early 2000's Marc launched the first phase of his music career. He had a hit record and was rubbing shoulders on stage with the likes of Blake Shelton, Toby Keith, Miranda Lambert and many more. Then he took a step back from center stage and lived life. He worked behind the scenes in the music business and spent quality time with his family. The spotlight eventually beckoned him back. However, with 15 more years under his belt he had learned a few lessons about music and life. 
That's where "Unbroken" comes in. Marc's latest single is one with origins in those early years. However, like the singer himself, the song has grown deeper roots and taken on a wiser view of the world. Lyrically "Unbroken" takes a look back at the storms the singer has weathered over time, and looks ahead to the unknown with a learned resolve. It's a song about getting older, but not about getting old. It's about appreciating the ride and taking a little pride in making it this far. Marc explains that in its original incarnation the song came from a place of angry defiance. But now, there is more nuance to his message. 
"For me this final version of the song is more about how we all stray from the correct path, I have lost my way plenty of times but in the end it's about fighting back, loving without limits, trying hard to do what's right, standing strong and coming out the other side… UNBROKEN".  - J. Marc Bailey 
Musically "Unbroken" is a warm organic Nashville mix. Over a mellow bass, drum and acoustic guitar rhythm track Marc trades lines with a smooth lap steel, melodic mandolin and some really slick Country/Blues electric guitar. At the heart of the tune is the cool confidence of Bailey's classic Country tenor delivering the wisdom of a man with a long road behind him and plenty more ahead. 
"Unbroken" is at radio now and picking up spins across the nation. Call your favorite Country station and request "Unbroken" by J. Marc Bailey.
by Bob Smith 
April 27, 2021